Join Us and Embark on New Adventures
Dolor sit amet consectetur adipiscing elits eiusmod tempor incididunts laboreyse dolore mag aliqua. Quis ipsum supendise ultrices gravid. Risus commodo viverra sed ipsum maecenas.
Unde omnis iste natus error sit voluptatem dolore

Eaque ipsa quae ab illo inventore veritatis quasi que

Accusantium dolore que laudantium totamrem periam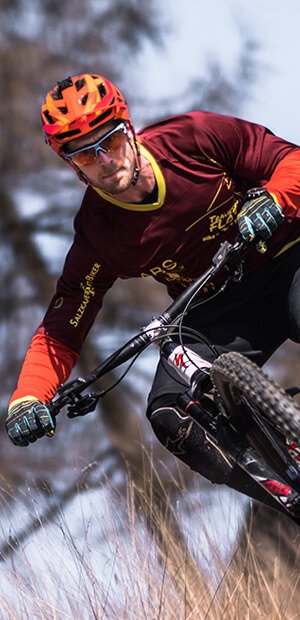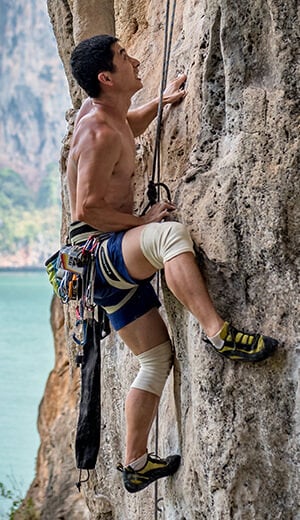 Extreme Sports Activities
Dolor sit amet consectetur adipiscing elit sed con eiusmod tempor incididunt labore etys dolore magna aliqua. Quis ipsum suspendisse ultrices gravida risus ipsum dolore commodo viverra maecenas.
Ok, so I'm not the first and I will probably not be the last either. But I want to offer you, my comprehensive collection of movie resources. If you're a filmmaker, movie buff, student or just someone who enjoys a good film now and then, you probably found this post because you want more. Whether it is online communities, databases full of "how to's", or websites that list everything about films including cast, awards and trivia, I've tried to collect them all.
The collection is separated into sections, which I hope is easy to navigate and appreciate. Now go ahead, indulge:
Film News
Slashfilm
By far my favorite movie blog on the web. Slashfilm provides timely updates with a unique perspective that is both informative and honest. Winner of major blogging awards and recognition, Slashfilm is essential to those who work in the industry to keep up with the happenings.
Deadline
Where Slashfilm provides more of the entertainment side of the movie news, Deadline provides the business aspects of it like box office gross, ratings, tracking and agency signings. Its editor, Nikki Finke, is known for her cutthroat journalistic style and sharp-tongued wit and has single handedly rendered traditional print trades like Variety moot with her Deadline blog.
IndieWire
A news source for the independent filmmaker and those interested in the films that get less-than-mainstream exposure.
Ain't It Cool News
One of the first movie blogs out there, its geek approach can sometimes be frustrating but the amount of interesting exclusives and breaking news offsets the pedantic approach.
Variety
Part of the old guard of movie reporting, Variety is on the downslide despite its prestigious name. Though it still provides thoughtful film reviews, invaluable job posting and box office numbers, the delay that print reporting brings as well as the pay-wall barrier means that Variety isn't quite THE industry source it used to be.
The Hollywood Reporter
Often taking 2nd place to Variety, THR is now in the same sinking ship of the Hollywood trades. It's still a good read, at times however, because of the interesting interviews, panels and news analysis. It won't break much news, but it will evaluate it accurately.
Filmmaker Magazine
Another publication dedicated to the independent film scene. Its news and analysis skewed towards the indie scene is a good approach when other movie blogs are saturated with the latest comic book movie castings
Moviemaker
A blog and magazine that isn't afraid to report on the art of movies as much as the process behind it. They even have a section for cinematography that helps to illuminate one of the most artistic crafts of the industry
Reference and Advice
Precinemahistory.net
Knowing how an art form has arrived at its current place in history can help to inspire and further current work. This site not only provides history of early cinema but is solely focused on early cinematography.
Early Cinema.com
Another website that can be used to glean inspiration from the fathers of film before us.
Encyclopedia of Cinematographers
The title describes it all, but don't think this is an IMDB knock off. It ONLY lists cinematographers and well-known ones at that. That means the clutter of other IMDB crew is gone and finding who is responsible for the iconic images of film is the main focus.
David Elkins
The author of The Camera Assistant's Manual, Elkins' website is a supplement to his book. It features links to more resources and downloads of forms, manuals and how-to's that are very useful.
Navy Sunrise Tables
The U.S. Navy Observatory publishes online tables for sunrise/sunset and moonrise/moonset for any town in the US by time. This is useful to cinematographers wishing to exploit the magic hour and even for production personnel looking to schedule a shoot for maximum daylight.
DOF Master
Essentially an online depth-of-field (DOF) calculator. Covers formats from SLR to film to most digital cameras. Best of all, if you visit the site on a mobile phone there is a mobile version of the site which can help calculate your DOF on the fly.
Ron Dexter, ASC
Ron Dexter, an accomplished cinematographer, describes his website best: "Straight answers to frequent and seldom-asked film and video questions you will not find answered anywhere else." Another great part about Dexter's site is that the advice is organized and catered to intermediate and professional levels.
So You Wanna Work in Movies
A long manifesto written by Oliver Stapleton, BSC about how, why and what to expect when working in the film industry. It's divided into sections at the bottom of his website but is one long continuous essay that is geared towards the naive, albeit passionate, film student.
The Film Book
An eclectic gather of resources, videos and articles that comprise a scrapbook-esque site about film. Not the most practical to browse but has useful information when discovered, plus the author of the site is also a contributor to the ASC blog which gives his writings credence.
4Filmmaking
A website devoted to all of filmmaking, but has a section dedicated to production. It's not so much a resource for its info on cinematography as much as its education on issues like set etiquette, how to act during production, how to treat crew, etc.
Digital Cinema Society
Though a website geared more towards the operation of its society and members, it has a section for Tech Tips that should provide something meaningful for those working with digital video/cinema.
Blogs and Websites
What can I say about Phillip Bloom that hasn't already been said? He's a gear head to the max and will write endlessly about the newest tech in filmmaking, but he also understands that those products are tools and the real excitement comes from getting creative with them. This is one of the most glaring omissions from the original list so I'm happy to fix it at the top of this one.
Another hyphenated blogger-filmmaker, Vincent Laforet likes to take his readers on journeys to discover new cameras, tools, and techniques as he unearths them himself. He shares a wealth of information that comes from real-world practical experience and updates with admirable regularity.
Hollywood Juicer
An electrician is a juicer in industry lingo and Michael Taylor has earned that title wholeheartedly after his thirty-plus year career. His "Confessions of a Hollywood Juicer" read almost as movies themselves with poignant storytelling and charismatic charm — qualities we all wish the studios Taylor works for would recognize more often.
Dollygrippery
The dolly grip might be one of the most underrated positions on set so it's no surprise that "D," the author of Dollygrippery, is often humble yet always useful. His posts are split between practical advice and interesting stories, both which I find important to read and understand. Dollygrippery opens your eyes to a crew position you rarely give second thought to, but definitely should.
Going for Picture/It's a 1st AD Thing
The first time I contacted 1st Assistant Director Michelle of this site, I had to stop myself from gushing too much about her stellar blog. I didn't want her to think I was a groupie or anything — even if I was! The result ended up being a guest post I wrote for her site, but strip that away and there's still tons of cool stories, pictures, and great articles up there. If you're a producer, please give her a job so she can have more material to post with!
Assistant Director
"Assistant Director" is a more descriptive title than you'd think for this blog. If you're uninterested in the chaotic workings of the production team, don't even bother reading. But if that fast-paced and (sometimes) brutal world excites you, dive into it head on and you won't be disappointed.
Anonymous Production Assistant
Though the original writer has long since retired from the Anonymous PA blog, their feisty spirit in the ruthless film production world lives on through the snarky articles, blunt advice, and peeved annoyances that make up the articles on the site — and the successor of it. When I was first starting out in the industry, I latched onto this site like a leech and was fascinated by the crazy world with which I wanted to pursue a career.
Art DepartMENTAL
"…because art direction matters," is the tagline of Art Departmental and the greatest reason you should start reading this site. It's chock full of interviews, case studies (called "production design porn"), and generic industry advice. But you don't need me to tell you that — once you go visit and see the pretty pictures yourself, you'll get sucked in.
Wide Open Camera
Wide Open Camera covers a little bit of everything: editing, camera, producing and gear. If you can't find an article you like in one category, there's bound to be one you do in another. I like WOC because they try to cover topics no one else seems to think about. Exhibit A: How to Pack Your Video Gear for Travel on the Cheap
Gaffer's Unite
It hasn't been updated since July, but the articles sitting dormant on Gaffer's Unite are ripe for the picking. The posts have the kind of inside access into the world of gaffing that only someone who has been there and back could provide.
John August
I don't care what job you do on set now, you most likely got into this industry because you care about stories. And even though John August is a screenwriter, his musings on story and the industry as a whole are applicable to anybody that's tried to scratch the creative itch.
Mikejones.tv
On the sidebar of his site, Mike Jones' bio states, "All opinions on this site are those of Mike Jones…" And that's just the way I like it. His opinion is exactly why I like to read his articles. In particular, when he gets in your face about things — like being an amateur — is when he's at his best.
Filmmaker IQ
After stumbling across Filmmaker IQ, I was admittedly skeptical. I couldn't figure out who wrote it. Then I found out it's a community driven site with multiple writers and I accepted it. Not all of the posts are home-runs, but many are and there's tons of "popcorn content" — heavy on flavor, light on nutrition.
Microfilmmaker.com
So maybe their website could go for a facelift, but their advice is more useful now than it was ever before. With even further democratization of cinematic tools, every day we march further into the future and the DIY attitude that Microfilmmaker embodies and emboldens is indispensable.
the C47
Like its namesake, theC47 is dependable. Unlike its namesake, its not disposable. Founded by Jem Schofield, the website features a daily video update to satisfy your needs for learning about film production.
Matthew Duclos' Circle of Confusion
No it's not the title of an off-strip Las Vegas magic show, it's a website run by Matthew Duclos and oozes with his passion for lenses and lens optics. Boring to you maybe, but exciting to those of us who understand that a great lens can pay-off visually as much, if not more, than a great camera.
Steadi3D
I want to thank Pedro Guimaraes for tweeting me (@evan3168) his website and opening my eyes further to the expanding world of 3D production. As a cameraman, Steadicam Op, and Stereographer, he has a unique skillset and knowledge to share. Having never worked on a 3D production, I was drawn to Pedro's workflow and behind the scenes affairs.
NextWaveDV
Do you wake up every morning hoping for a magical 4K Canon DSLR camera to be released for $200? Do you wear a RED hat? Or do you simply love filmmaking equipment? Then check out NextWaveDV who cover more cameras, rigs, accessories, and software than I even knew existed. A great resource for gearheads.
Quantel Blog
Quantel is the company behind the great ARRI Digital Factbook and their blog is just as substantial of a resource. I also love how they pick a theme for each month and explore that in their articles (for example, this month is "Emerging Talent") with considerable care and quality.
The 99 Percent
In existence long before Occupy Wall Street became synonymous with the name, The 99 Percent is a blog for creatives, freelancers, and people who think big. It's a constant source of inspiration, motivation, and practical consideration when it comes to tackling projects, big and small.
Freelance Folder
Though freelancers come in many shapes and sizes throughout a variety of industries, the mentality behind the independent spirit rings true through them all. Freelance Folder is a site that covers the obstacles you encounter as a freelancer and offers advice on how to burst through them. Not every article is applicable to film crew freelancers, but many are.
Freelance Switch
Freelance Switch is another website based around freeing yourself from the shackles of a 9-5 and its unique focus around enabling you to switch into that lifestyle has landed it a spot here. It's also been a great resource for me as I try to figure out the etiquette in invoicing, establishing a rate, and maintaining paperwork — the boring side of freelancing.
Pro Video Coalition
Definitely a must-read for those working within any aspect of digital cinema. There's even a "Camera Log" section that is of interest to those in the camera department. I've featured Pro Video Coalition's posts on here before and think their knowledge, combined with the access they receive, makes for some insightful reads.
Abel CineTech's CineTechnica
A blog run by the well-known rental house that often posts videos of new products and insight into how they work. Coming from guys that spend their day-jobs figuring out equipment makes the information that much more applicable.
Self-Reliant Film
Self-Reliant Film is a blog run by award-winning filmmaker Paul Harrill and champions localized, DIY filmmaking. Its mission statement is one that should be heralded by many and the information Harrill passes on through his posts is enlightening and inspiring at the same time.
DV Guru
Now defunct and no longer posting anew, DV Guru still has a backlog of posts that remain relevant. Part of the draw to DV Guru is their approach to write for beginners as well as experts and not alienate either of the crowds. This kind of balance means anybody and everybody can find something they enjoy on the site (at least in its archives).
Fresh DV
Another digital video blog that rests its laurels on being able to deliver to a wide audience of "creators and consumers of digital video." Fresh DV posts often and with relevant news, tutorials and reviews making it indispensable in the fast-paced evolution cycles of digital cinema.
2-Pop
A blog that has featured content from The Black and Blue before, and for that, I thank them and give them a shout out. It may cover a wide range of trades, but a dedicated cinematography page narrows the focus enough to be able to find the posts that are worthwhile – including ours!
No Film School
I admire No Film School after having only recently started reading it because it was started and is still run by one man. The site is not only a pleasure to browse aesthetically, but it provides original content that is informative to read. In particular, the DSLR Cinematography Guide alone makes this site worth a bookmark.
ICG Magazine
The blog of the Local 600 – ICG stands for International Cinematographers Guild – that they publish online. It's supposed to focus on local 600 members but also features interviews with major players in other trades. Because it's run by the union for union members, however, it does have posts on gear, cameras and other related technical stuff.
The ASC Blog
The ASC has strengthened its efforts in the online realm and part of that doubling up was the addition of a blog to their website. Run by John Bailey, though featuring other cinematographers in posts, the blog reads more like an old-school column of old than the bite-sized articles that dominate the blogosphere now. Though not updated particularly often, the posts are well-written and lengthy and full of the kind of insight that can only come from an experienced artisan.
Shane Hurlbut's Hurlblog
Shane Hurlbut is one of the more educated voices in the DSLR filmmaking movement. His use of the cameras and format on high profile productions gives him a perspective that is interesting to read about. Despite what you may think of his work, the technical advice he dishes on his blog makes it a must-read.
Studio Daily
The blog may be one of the more chaotic and hectic looking websites out there, but it does have a wealth of information on it. Just take a look at the sidebar on the left to grasp some of the topics that is able to be covered by the site.
Pro Lost
Run by former ILM employee and self-proclaimed "accidental technologist" Stu Maschwitz, Pro Lost provides updates on filmmaking in general but lately has also been focusing on DSLR advice. It was one of my first stops when I started to work with the 7D and its advice was crucial to my understanding of it.
Ted Hope Film
Ted Hope is a film producer with a strong voice in the independent film community. What makes him a must-follow and lands him a spot on this list is his ability to tackle complex subjects with a razor. His writing is easy to follow, but always multi-faceted. Hope may not teach you how to set up a C-stand, but he will keep you abreast of the zeitgeist of the indie film community and filmmaking in general.
Through the Lens with Chris Weaver
Chris' blog, Through the Lens, first caught my eye when he published a post titled, "30 Tips for Being an Outstanding Camera Assistant." From that, I could tell Chris knows what he's talking about. And he covers the same area of below-the-line crew work I like to write about and you like to read.
Art of the Title
Often we take title sequences for granted or ignore them completely as we finish adding more salt to our popcorn. But this website — through video, images, and interviews — deconstructs the titles of well-known films and TV shows to reveal what they really are: masterpieces of short form storytelling.
CineVenger
Do you love cinematography? Then drop everything you're doing and read everything "Cinevenger" offers. Its thoughtful, long-form evaluations of modern cinematography are indispensable to furthering your own career and understanding of how lighting influences film.
Frugal Filmmaker
The Frugal Filmmaker — Scott Eggleston — sums up his mission quite succinctly on his site: "Make Movies! Don't Go Broke!" Often we can get crippled by fictitious barriers of entry to filmmaking, mostly costs of equipment. What Scott does is teach you how to make the movies you want to make without spending all your money keeping up with endless amounts of gear.
John Brawley
If you have a keen eye, you may recognize John Brawley as a photographer whose images have been featured on this site before (via Flickr). But Mr. Brawley is actually an accomplished cinematographer by trade. At his website he shares practical camera tests as well as behind-the-scenes evaluations on new camera systems — usually with advanced access to them.
Besides providing extensive film and video services, Crews Control has a bustling blog and social media presence. They are perpetually sharing helpful tips and advice on filmmaking that often cater to filmmakers who work with clients.
The Hills are Burning
A.J., the writer behind this Hollywood blog, is "a freelance grip and electric specializing in poorly run indie productions and 'living the dream' / trying to survive in Hollywood." Oh, and A.J. is female, which makes her journey throughout the Hollywood ranks even more interesting. Plus, she's a damn good writer — you really get a feeling for her ride through the Hollywood machine.
Cineblur
Cineblur, a filmmaking site run by Brent Pierce, is under appreciated. Brent is continually doling out free stuff (lots of After Effects presets) and handy tips and more people need to take advantage of it! Plus, from my interactions with him, he's just a cool dude.
How to Film School
When this site first launched, its founder lamented to me that I had already covered so much of what he was going to write. I told him it never hurts to have more people sharing and encouraged him to push forward. Now when I visit his site, I find several articles covering topics I've never written about and don't even know how to do. It's still a young site, so the content is thin, but it's growing — fast.
Tom Guilmette
My introduction to Tom Guilmette was this brilliantly executed "Locked in a Vegas Hotel Room with a Phantom" video. That video shows why Tom's website is as good to read as that video is to watch — because you can tell he loves the camera.
Cinescopophilia
I'm generally not a fan of gear websites, but I do like Cinescopophila — mostly because it's run by an Aussie with a twisted sense of humor (@VisionWrangler) who isn't afraid to dive beyond the press releases for more info and dig up juicy tidbits other, bigger sites generally pass by.
F-Stoppers
While not strictly a filmmaking website, F-Stoppers' focus on photography is still beneficial to those who use DSLR's as their weapon of choice on set. It also doesn't hurt to explore lighting, composition, and time-lapse techniques photographers use.
Peta Pixel
Peta Pixel is sort of like the Buzzfeed of the photography niche — lots of juicy viral content and up-to-date news. I don't mean that comparison to be negative, but if you're looking for a more personalized experience, Peta Pixel isn't the place to go. Instead, it provides a great pulse of the digital photography industry and the direction it's going in.
Negative Spaces
A lot of people ask me for more information about D.I.T. work and digital workflows. There's lots of decent sites that touch on the subject, but Ben Cain's Negative Spaces is the full monty. Want to learn about workflows, color spaces, and stuff like scaling? Look no further.
Vimeo Video School
The video sharing site shares videos about making videos that will be good to share. Or, to put it less confusingly, "Learn how to make better videos through lessons, tutorials, and sage advice from us, your friendly personal creativity consultants."
The Beat by Premiumbeat
Premiumbeat may be a stock music website, but they also run a killer blog called "The Beat." It covers everything from After Effects to Final Cut to production and working in the industry.
Film School Rejects
If you want it to be, Film School Rejects is a high profile film news website that focuses on casting news, box office figures, and script purchases. But they also sneak in a featured article every now and then worth checking out — specifically this series of film directing tips.
Visual Hollywood
For a site called "Visual Hollywood," you kind of have to look past the visuals to get to what's good: beyond the comic sans font, the clashing colors, and the old-school gradients. Do that and you'll find a website with information on a bunch of movies. In particular, the "Production Notes" section of movies (like Skyfall) are in-depth collections of everything you need to know about the film.
RedShark News
RedShark News bills itself as "News, Views and Know-How for the Moving Image Professional." Notice how that doesn't exclude digital cinema or film? RedShark is a new site to me, but having discovered it in writing this article, I'm excited to further explore what it has to offer.
Filmmaking Courses
Yale Film Studies Film Analysis
Ignore the late-90′s look of this website and you'll find yourself in the midst of a Filmmaking 101 article series. Though this course isn't about filmmaking as a craft necessarily, it teaches how to analyze films with concepts like mise-en-scene and cinematography basics.
Western Movies: Myth, Ideology, and Genre
Professor Richard Slotkin brings you a class that looks exclusively at the Western genre — a staple of Hollywood filmmaking. Maybe you're not the biggest Western fan, but this meditation on the genre will help you appreciate Westerns more and also help you identify conventions of other genres.
MIT's Free Online Film Courses
Massachusetts Institute of Technology is a premiere university with top-notch educators. A free course on filmmaking from a top college is hard to look-over – it's just a shame you can't actually be there. Or, as Ryan Koo says, "Video content might be a curse more than a blessing, however, as lectures recorded on video — free of context and live interaction — are even drier than they would be in a real classroom."
University of Reddit: Introduction to Filmmaking
UReddit is a crowdsourced approach to teaching — users with expertise in a field create the class. What's great about this approach is the information comes across as practical, built from experience, and without the pomp and circumstance surrounding normal educational atmospheres.
Film Studies by Stanford University
This audio podcast won't teach you how to set up a camera or operate a boom mic, but it will help you appreciate the art of film. And that's an under appreciated skill. Most filmmakers, whether they know it or not, are helped or hindered by their knowledge of the art.
Wikiversity Film School
Another crowdsourced film school, this time from the same group that runs Wikipedia. Though this particular "Wikiversity" lacks a bit of substance, it is a satisfactory introduction for younger filmmakers or those who want a brief overview of the process.
Filmmaker's Master Class with Milos Forman
From Columbia University Film School, "this e-seminar provides lessons on filmmaking from Oscar-winning director Milos Forman. With an emphasis on scriptwriting and casting, Forman advises film students based on his thirty years of experience as a director."
Digital Film School by The Open University
The Open University provides a wonderful, in-depth, 17-part audio podcast about digital filmmaking. Like most of these online film schools, the subject matter is at a beginner level, but the episodes are clearly defined allowing you to pick and choose areas to study (i.e. editing or producing).
A Curriculum for Digital Media Creation (PDF)
Apple provides this PDF document that's essentially a lesson plan for a digital media class. That may not sound useful to you, but consider that the lesson plan talks about projects, assignments, etc. If you're looking to self-educate, just use those suggestions on yourself — like the assignment that prompts you to shoot a one-minute short with only 25 shots. That's a cool little exercise.
Are Online Film Classes Worth It?
Before you consider investing your time in a more robust online film school (like one you pay for), think about what screenwriter John August has to say about them: "Get yourself there and get hired on a movie. You'll learn more your first week as a PA than you have so far in your online classes."
Jobs, Industry, and Training
Creative Cow Jobs 
Like a real cow, the Creative Cow bears milk that makes all sorts of delicious dairy products. From training to a strong community to podcasts and videos. Creative Cow even has a jobs board which, from the looks of it, is more active than most job sites. And because Creative Cow has been around for awhile, it's a name familiar to a lot of professionals.
Film and TV Pro
Film and TV Pro has a clean design that makes it easy to navigate, plus crew/talent can register for free (and see job listings for free). Though most of the listings I come across are LA and New York based, it's worth keeping an eye on these job boards as they potentially grow larger.
Film Crew Gigs
What Film Crew Gigs might lack in features it makes up for in a variety of listings. One thing I always check on job boards is if they are even listing for camera assistants, grips, electricians — all those below the line gigs. Sure enough, Film Crew Gigs does.
Film Sourcing
Film Sourcing promises to help connect filmmakers with everything they might need — crew, costumes, gear, funding, etc. The only problem is, it's still in beta testing. But applying for an invite is easy and looks to be worth the wait for this ambitious project to fully launch.
Staff Me Up
Formerly known as Production Notices, Staff Me Up is a brand new venture to connect film crews with productions that need them. Though it's not free, you can see job listings before you have to pay a fee to get the details. That means even though you have to cough up some cash to submit your resume, you at least get to know if the jobs are there.
Variety Media Careers
Variety is the ultimate trade magazine of the film industry or, more specifically, Hollywood. So if you're looking to break into that slice of the movie pie, Variety's Media Careers job search is a good place to start. With all the respect the magazine itself brings, you can rest assured you're not getting screwed over like on Craigslist.
Reel Clever
Reel Clever brings a unique approach to the realm of industry jobs. Not only can you promote yourself or look for work, but manage projects and promote your films as well. In short, it's an all-inclusive filmmaking free-for-all — in a good way.
Actors and Crew
Another site that combines a social element to the job-seeking world, Actors and Crew is a platform to connect, network, and get hired for productions. As its name suggests, it's targeted towards anyone with business on a film set whether in front of the camera, behind it, above or below the line.
iCrewz
Any crew site that actually lists "Camera Assistant" as a job title earns a special place in my heart — and iCrewz does exactly that. That's important because it means iCrewz actually understands how crew are structured and how they work together. Unfortunately, I find their Flash-based interface slow and jumbled on my Mac, but if you look past that there is probably a job waiting for you.
Crew Net
Crew Net isn't going to win any design awards anytime soon, but that's OK because it's functional. As a job-seeker, you create a profile — complete with demo reel — and can search posted jobs or be found by employers searching for crew. It's free for a basic membership, so even if you only get one job out of it, it could be worth your time.
Media Match
I like what Media Match has to offer freelancers — a no-hassle search form and the opportunity to connect with other crew. There's even a forum to discuss day rates for your position.
Entertainment Careers.net
Those of you living on the West Coast of the USA near the moviemaking capital of Hollywood should pay attention to this one. It's job listings are skewed towards your locale and the long list of internships provides great opportunities to get your foot in the door and start establishing a career.
Maine Media Workshops
The best way to learn about camera assisting is to start working as a camera assistant. The second best way to learn is to take a class taught by a top-notch camera assistant — like Doug Hart. Every summer Hart teaches a unique class for "Film and Digital Camera Assistants" at the Maine Media College.
Abel Cine Training
AbelCine is not only a well-respected rental house, but a great place to receive specialized filmmaking training. I first became aware of their classes when I thought about becoming Phantom camera certified and have been amazed by the wide variety of courses they offer. If you're looking to get a crash course in anything, keep an eye on their calendar.
REDucation
Fairly obvious by its name, REDucation are classes taught by RED Digital Cinema about their cameras. The classes cover production, workflow, and even cinematography basics. I have no personal experience with them and so my concern is their potential inability to be honest about the shortcomings of their own cameras — but you can always learn that on Day 1, right?
Mandy
A production directory for vendors, crew, actors and those looking to solicit for various services. One of the more dependable job sites, Mandy understands freelance crew jobs in a way not many other sites do. For those ever frustrated looking for film/tv jobs on places like Careerbuilder, Mandy is a haven.
Production Notices
A relatively new service, Production Notices is based around user-submissions to its Facebook page. From there the job listing is posted both to the main page and its regional page. The best part of PN is the convenience of having jobs show up in your Facebook's news feed and on top of that, they only post jobs that are paid; the unpaid jobs have their own dedicated page.
Craigslist
Kind of a no-brainer, but Craigslist does have dedicated sections to "crew" and "tv/film/radio" jobs that make it worthwhile. I've only ever gotten one job off of Craigslist and the majority of listings are unpaid, but every so often there is a listing for a great opportunity.
Production Hub
Having changed their site since I last visited, Production Hub is largely unfamiliar to me. The reason I stopped going, however, is that in my relatively small-market, the job listings were scarce and the site didn't have much to offer me. For those working in bigger markets, however, this site could lead to some promising gigs.
Linked In
For those who are not aware of Linked In, it's a social networking site centered around finding and fulfilling jobs. While not production specific, the site does occasionally offer multimedia jobs and it's also a good opportunity to network with other crew with a level of professionalism that Facebook lacks.
Internet Movie Database (IMDB)
The Internet Movie Database is the premiere listing of anything film related. It's also a badge of certification for those working in the industry that they have credits listed on the site, which is particularly stingy about what gets in and what doesn't. IMDB is not only useful to be listed on, but also to research into other crew you may be working with to gauge their experiences.
Local Film Offices
Most forms of government, especially in the United States, have localized film offices whose purpose is to encourage and mediate film/tv production in their region. I live in Virginia where the Virginia Film Office, located in Richmond, is that liaison. They also have a "Hotline" where locally based productions can list crew calls and other opportunities. Local offices like this usually have scores of information on getting jobs in the area.
Production Directories
Sort of a sister to the local film offices, many states or regions have a production directory that lists, among other things, crew with their contact information and experience. The aforementioned Virginia Film Office publishes one every year under specific crew positions. Make sure if you have a local market that you are listed in any similar publications.
Production Weekly
A more established and dependable job resource.  Production Weekly is printed and posted online every week with e-mail addresses, fax and phone numbers and contact info for major productions. It costs money to subscribe ($59.99/month) but the wealth of information and chances for quality work may offset that investment.
IASTE Local 600
The guild/union of camera assistants, loaders, cinematographers, and D.I.T's. A good resource for knowledge on fellow colleagues and standards in the industry.
American Society of Cinematographers (ASC)
While IASTE is the union of cinematographers, the ASC is an honorary society for accomplished directors of photography and its members include the most prestigious and talented shooters in the country. ASC is also responsible for major resources of learning for young cinematographers and camera assistants such as their magazine American Cinematographer. This will not be the first mention of ASC on this list seeing as it's the go-to institution for cinematography.
Society of Camera Operators (SOC)
Another honorary society, SOC is dedicated "to the advancement of the art and creative contributions of the Camera Operator in the Motion Picture and Television Industries." It offers active membership to camera operators only, but allows associate membership to directors of photography, camera assistants and still photographers. Basically, another resource to connect with colleagues and establish yourself within the industry.
Print (Physical and Digital)
American Cinematographer
The publication of the ASC and the premiere source of first-hand accounts of production for cinematographers. AC provides in-depth interviews, analysis, and news on ground breaking productions and isn't afraid to let the technical knowledge pour out in the article. You'll read as much about the abstract ideas behind cinematography as you will the film stocks and camera systems used to execute them. Available in print and digital copies.
The Camera Assistant by Douglas Hart
Hart's book is the first I read when I was beginning work as a camera assistant. It covers duties of the entire camera department in both the film and digital realms. I consider it an essential to anybody who considers themselves an assistant camera. Its introductory style lends it to be picked up and learned immediately.
The Camera Assistant's Manual by David E. Elkins, SOC
Where Hart's book eases the readers into the world of the camera department, Elkins' doesn't hold back on explaining the wealth of knowledge necessary to do the job right. Hart's book is good to begin with, but Elkins really delves into topics with such detail and practical advice that it, too, should be read by everyone working in camera.
The Filmmaker's Handbook
Not necessarily focused on cinematography or camera assisting, The Filmmaker's Handbook nonetheless provides a basis of knowledge that is practical for anyone within the world of film. It's long considered one of a few bibles of filmmaking and its newest edition, which speaks heavily on the digital cinema revolution, is full of valuable information.
The Production Assistant's Pocket Handbook
Another publication I read when I was first starting to crew. Its mission is to pass on knowledge that most people won't bother to tell you. It may be geared towards PA's but the lessons on set etiquette, finding jobs and dealing with the crazy world of film crews is a good read for anybody new to the industry.
The Grip Book
Cinematographers/DP's are not in charge of just the camera department but also the grip and electric departments as well. Knowing the correct terms and methods, even on the most basic level, will help a DP relate and communicate to their crew. The Grip Book is dedicated to those on set in charge of rigging, flagging and dollying and can still exist as an important resource, even obliquely.
Kodak Cinematographer's Field Guide
A guide published by the esteem film company that encompasses everything from film basics to filter information to advanced tips and techniques. Best of all, Kodak publishes the guide online in PDF form for free. For those working with film, and those who wish to in the future, Kodak's background and prestige should be of interest enough to download this.
Kodak Essential Reference Guide for Filmmakers
A similar resource to the Cinematographer's Field Guide, this (again, free) download from Kodak takes a broader approach to the craft of filmmaking. Its topics include the basic theories of film to dealing with a crew. Worthwhile for beginner and veteran alike.
InCamera Magazine
Three in a row from the film titan, Kodak also publishes a magazine that is similar in nature to American Cinematographer, with a film focus. The magazine is available online as well and features interviews and behind-the-scenes information on some of the most innovative productions.
Jon Fauer's Film and Digital Times
I recently discovered Jon Fauer's digital publication when he investigated the Arri Alexa and I found his writing informative, his pictures interesting and the approach of the article on-point. A member of the ASC, Fauer's articles are infused with the kind of technical knowledge that people like me crave. Fauer explains not only what things do, but how it's done and why it's done that way.
Exposure Magazine
Don't think that Kodak would still all the film magazine thunder as Fujifilm has its own magazine too. The difference is that Fuji's publication (also available online) focuses mainly on Fujifilm products and news that advances the PR on those products.
Camera Operator Magazine
The trade magazine of the aforementioned Society of Camera Operators (SOC). It illuminates topics relevant to its members which likely skews to the technical edge of the camera department and less of the artistic side of things. Maybe not full of as much value to DP's but definitely of value to AC's and those who aspire to become camera operators.
Podcasts
Conversations on Cinematography
Run by the ASC, this podcast features cinematographers talking amongst each other and usually focuses on a recent production. The podcasts aren't updated quite that often but they are lengthy and listening to Wally Pfister talk off-handidly about The Dark Knight is interesting, especially because he opens up about the technical details that often escape us on DVD behind-the-scenes – as an example.
American Cinematographer Podcasts
Very similar to the other ASC podcast but much more formal and magazine formatted. Also, this podcast is not limited to cinematographers but does still focus on the art of motion picture photography.
Fresh DV Podcast
The podcast from the same blog mentioned above that covers all sorts of topics, but has actually been very camera focused the past couple of episodes. They've covered the Canon 5DmkII and data mangement and other interesting digital cinema discussions.
RED Centre @ fxguide
You knew it had to exist – a podcast dedicated entirely to the RED camera. It sometimes goes off RED into the umbrella topic of digital cinema but for the most part stays focused on the camera that has changed the game.
DSLR Video Shooter
Just like RED, DSLR's are often found with their own dedicated blogs and even podcasts. DSLR filmmaking is still relatively new, meaning this podcast's value can only go up as a resource for tips and techniques.
Filmmaking Central
Not every episode of this podcast will be directly related to the camera department, but it does cover some topics that are important such as backing up data. Worth checking out every so often to see if the episode covers a topic of interest.
The Grip Guide
This hasn't been updated since 2008 but the archives still contain a huge amount of resources. Episode topics include "Gels and Diffusion," "Setting up a Light," and "Proper Use of Cables." Good topics for those just starting out – no matter what department.
The Camera Report with Sean Malone
An interview podcast focused on getting in touch with cinematographers. Though it only has one episode, I am hoping that Malone will begin updating more soon.
Cameradepartment.tv
Another camera focused podcast that covers mostly HD and digital cinema cameras. It also features interviews with cinematographers, such as Lance Accord, and episodes solely dedicated to workflow discussion.
Forums
Cinematography.com
The go-to for forums in my mind, Cinematography.com is a vibrant and informative community of film professionals. Posts are often responded to quickly and politely with community members earnestly wanting to help and contribute to their fellow colleagues.
Deakins Online
Roger Deakins, ASC, BSC is a world renowned cinematographer responsible for many of the Coen brothers films and other classics such as The Shawshank Redemption. He also has a website with a forum in which he personally posts and responds to reader questions about the art and methods surrounding cinematography. To be able to directly interact with one of the greatest modern cinematographers is rare and a resource that nobody should pass up.
Creative Cow
Creative Cow is a highly established community within the filmmaking profession. It encompasses the entire spectrum of film but that doesn't dilute the valuable information that can be gleaned from its forums and the deep roots of many of the discussions.
Cinematography.net
A mailing list more than a forum, Cinematography.net is still a resource of advice, tips and tricks for AC's and DP's alike. Its interface and organization leaves something to be desired, but it still can result in some answers to the most basic questions of the camera professions.
Reduser.net
As far as RED goes, this is the only forum to go to. The users are passionate and informative and even the company's CEO, Jim Jannard, posts on the site, often breaking news about new products. There is no doubt that the RED camera has spawned a loyal base of filmmakers that are more than willing to provide help and they congregate at REDuser.
Arri Digital
Arri's digital platform has exploded recently with the release of their flagship Alexa camera. In response to the demand and hype, their website has been all things Alexa and includes a forum focused on helping users with their newest digital products.
DVX User
A great resource for those working in the prosumer digital realm, including HDSLR. There are dedicated boards to popular HD cameras like the EX-1 and HVX alongside more generalized topics.
Cinema 5D
DSLR filmmaking, like it or not, is a real movement happening within certain circles. Like any grassroots movement, those working with their DSLR's to produce film quality movies are passionate about their work and willing to share the experience. Cinema 5D is a forum dedicated to harvesting that passion.
IndieTalk
A forum dedicated to the independent film realm and exploring the entire cinematic process from a low-budget perspective. They also have a dedicated thread to DIY filmmaking.
Filmmaking.net
An all-purpose filmmaking forum from pre-pro to making the festival rounds. Maybe not the most focused towards cinematography, but certainly another community to throw out a question and get some feedback. Also has one of the larger member bases of the forums listed.
Behind the Scenes
I've featured a video from Making Of (Sterling Wiggins, 2nd AC) on The Black and Blue before. The site, formed by Natalie Portman, is an entire library of behind-the-scenes goodies. And not just the normal fluff. Making Of actually interviews gaffers, grips, best boys, and tries to find the real work being done to make movies — or at least the work you rarely get to see.
Kodak OnFilm Interviews
Kodak tries very hard to remind us film is not dying. In doing so, they've gotten in touch with some of the biggest names to have "ASC" attached at the end of them — Michael Goi, Shane Hurlbut — as well as names that need no introduction — Christopher Nolan, Matthew Wiener — and asked them questions. Their answers are both revealing and informative.
Steve Johnson FX on YouTube
When I discovered that practical FX wizard Steve Johnson (Ghostsbusters, The Abyss, Spiderman 2) was spilling his treasure chest of secrets on YouTube, I was glued to my screen for hours. He tells stories, gives advice, and shows exclusive behind-the-scenes videos from some of the biggest blockbusters of our time.
The Hobbit Blog
Peter Jackson is famous for his revealing production diaries. They are one of the reasons Lord of the Rings fans soaked up the extended editions of the movies. I was one of those fans. Now I'm happy to see new videos for The Hobbit as Jackson and crew wrangle dwarfs, wizards, and Gollum with a cavalry of RED Epic's.
Film Riot
Ryan Connolly hosts Film Riot, a surprisingly entertaining yet extremely informative take on DIY filmmaking. In the few episodes I watched before writing this, there were some great sketches with some effect in it that Ryan then teaches you how to replicate. You definitely need to go through the backlog here as there's tons of info to absorb.
Joe Carabeo & Astray Productions
Astray Productions is run by Joe Carabeo and provides an inside look at his various projects. As a filmmaker, Joe is talented. As a crew member, he is gracious, helpful, and funny. I know this because I've worked with him. He also has a great weekly podcast you should check out.
SoundWorks Collection Film Sound Profiles
"The sound guy is like the bassist in a band," a film professor once told me, "nobody wants to be one, but everybody needs a good one." Encapsulated in that sentence is the thought that sound somehow plays second fiddle to visuals, but audio is much more important than we willingly give credit. Watching the SoundWorks film sound profiles on movies like Tron: Legacy, Drive, and Cars 2 only further cement that truth.
TED Talks on Film and Entertainment
If you don't already know what TED is, you're about to get sucked into a black hole of fascination. TED is an institute that hosts speakers who give presentations on a variety of subjects, including filmmaking. Start with "J.J. Abrams' Mystery Box" then try not to watch everything that intrigues you — don't say I didn't warn you!
Charlie Rose
I find Charlie Rose to be, at times, abrasive and arrogant, but he still lands some of the biggest names in entertainment for interviews. John Lasseter, Ben Stiller, Michael Caine — they're all up there ready for you to watch and find out their secrets.
Netflix
Bitch and moan all you want about the price hikes, but Netflix is still one of the greatest things to happen to cinephiles. Having access to thousands of hours of movies has never been easier than it is today. Watch, study, learn, rinse, repeat.
Tools and Gear
FilmTools
Easily the #1 source for tools, gear, and supplies for the film professional. FilmTools makes it easy to order by department or job title and offers discounts on many of its products. Plus you get a free sticker when you order from them!
B&H Photo Video
Slightly higher prices than FilmTools, but competition can never be that bad. Sometimes B&H will offer a product FilmTools doesn't or at a better price. Either way, it's worth checking out and against other retailers.
The Expendables Recycler
My favorite place to order camera tape and other miscellaneous expendable items from. They don't have a price list or even a catalog, but that's because they offer their supplies used and the inventory is constantly in flux. Still it's a simple process of emailing a list of items receiving back an invoice before ordering. Their prices are often 25 – 50% cheaper than you would get from FilmTools or B&H, especially if ordering gels.
Abel CineTech
A major rental house, vendor and overall presence in the film community, Abel CineTech has those in the know working for them and offer products that crews want and ask for.
The ASC Store
An online shop run by the ASC that caters to the interest of its society and their fanbase. Featuring items from gear to books to instructional DVD's. A wealth of useful knowledge can be discovered and purchased here.
Other Worldy Computing
With the digital cinema revolution brought on by RED, DSLR's and the Alexa, storage of footage is becoming an important aspect of the camera department. Even though data management blurs the lines between camera and editorial, having knowledge of good vendors for hard drive storage is important. OWC On-The-Go bus powered drives have been particularly useful and kind to me.
G-Tech
The alternative to OWC, G-Tech offers drives that's price point may be above OWC, but its reliability is high. Designed for multimedia applications, G-Tech drives are big enough to store massive amounts of footage and fast enough to edit on.
Newegg
Going with the digital theme, Newegg is the chepeast and best place to buy computer parts and miscellaneous cables and adapters. Those shooting DSLR or RED shouldn't be buying HDMI cables from Best Buy where they jack up the price. Go with Newegg for anything electronic, it's always going to be cheaper.
Portabrace
Having tons of gear is pointless if it can't be kept safe and easily accessed. Portabrace is a company that designs rugged toolbags and pouches for on-set life. Manufactured to last a lifetime, the cost will be loaded on upfront, but the gain is all on the back-end when, 20 years from now, your toolbag ordered today doesn't even have one tear.
Cinebag
Another manufacturer of serious set gear, Cinebag bills itself as essential for "life on location." I can't argue with that either seeing as I recently placed an order for their CB-01 Production Bag as my AC kit bag of choice.
Social Networks and Technology
Society of Focus Technicians (SOFT)
An apt name for a society of camera assistants, SOFT is a tongue-in-cheek Facebook group designed to bring those who work so hard to keep things in focus together.
My Mom Bought Me a RED
I've featured this page on my site before as the Facebook Fan Page for DP Red Wizard Timmy Rubensteiner. While not particularly useful as a page, Rubensteiner's facebook page is a good bit of fun, especially if you've been working hard with the RED camera.
Facebook Camera Assistant Society
Another Facebook group that is meant to join all of the camera assistant's together on the social network. Even Douglas Hart and other known AC's have joined. A good resource for advice, finding equipment and just plain talking shop.
Alliance of Young Camera Operators and Cinematographers
Another Facebook group that will explain itself much better than I can: "A group for all young DOP's, camera operators, focus pullers, clapper/loaders, HD/Video techies and camera trainees. There is no age limit … do join to discuss, share ideas, ask/answer technical questions, upload film stills, highlight personal or other useful web-sites and generally network."
Go Simian
The main draw of Simian for cinematographers is that it is a platform to edit and deliver reels. But that's not just it. Simian tracks reel performance and allows quick easy editing of new reels that can be customized depending on the need/client. It also allows you to send multiple reels and will alert you if those reels contain duplicate clips. Very versatile and the potential to be extremely powerful. Unfortunately, it's also not cheap.
YouTube
Maybe an obvious choice, but the power of YouTube can't be understated. The amount of How-To's and tutorials available on YouTube make it worthwhile to at least search for questions. Videos of how to load a mag or simple quick tips make YouTube more than a portal to watch cats play pianos.
Vimeo
Quite simply Vimeo's greatest draw is the level of quality of the videos. It's a site that caters towards filmmakers and those who are interested in making videos that have heart and story rather than the chance to go viral. Vimeo also has a slew of sample footage from various cameras, samples of techniques and it is a great place to place a reel.
Twitter
Twitter can be as productive or as useless as one makes it. If you are able to follow the right people, you can turn Twitter into a portal that leads you to exciting new websites that you wouldn't read otherwise. It's also a great website to find out news about major companies and blogs that often have official twitter accounts. For starters I recommend following @Rkearney, @alba, @DSLRgirl, @ryanbkoo and @evan3168 (yours truly).
App Stores
With the recent proliferation of smart phones in the market, App Stores have become a robust and commonplace area to find software tailored for specific tasks. Check out my series on useful cinematography iPhone apps for some of the best apps that Apple has to offer (part 1, part 2, part 3). I'm not sure about Android or Blackberry but there are likely similar offerings for each platform.
Analog (Real-World)
DVD Bonus Features
When I first started getting interested in filmmaking was the same time that The Matrix really blew the roof off of DVD bonus features. Being able to see how things happened and on top of that watch a film with the filmmakers talking about it is like years of film school that you can exploit at home. Take advantage of it.
Rental Houses
No matter how small your market there is bound to be some kind of rental house nearby. If just starting out, it's not a bad idea to call them and ask if you can get your hands on some equipment to become familiar with it. If they are resistant, offer to work for free in exchange for training on cameras, etc. It is a hassle-free, pressure-free environment in which to learn.
Art Shows and Museums
Pieces of art have inspired cinematographers even before they were lighting motion pictures. The art of light was first pioneered in paintings and as such, art can be a great resource of certain looks that may make for interesting compositions in a movie.
Dailies and Raw Footage
Watching footage that you've been pulling focus on can only help you get better. It allows you to analyze your tactics and figure out which techniques worked and which did not. Further, the cringe worthy moment of a shot going soft serves as the best motivation to not let it happen again.
Trade Shows
The film industry, and especially cinema cameras, have many trade shows that showcase new products. A few of the relevant ones to the camera department are NAB and Cinegear. The former is often where the newest camera technologies are premiered and the latter showcases the latest accessories to get the most of equipment. If able to attend, trade shows will often help with networking and get greater knowledge of brand new products.
Friends and Family
Maybe your friends and family don't know so much about the film industry and their favorite movie is The Boondock Saints, nonetheless their opinion can be valuable. They give a more generalized view of how your work would be perceived. Show them movies, show them footage and ask their honest opinion. Don't alienate them but take each criticism with a grain of salt. Glean out of it only what has potential to be useful.
Other Crew
By far the greatest resource that is available to working film professionals is their colleagues and other crew. Some technologies that are standard today have started through the dissemination through the ranks of film crews, Steadicam is an example. Crew has the best advice, the greatest techniques, and all sorts of secrets that they'll reveal, especially if you're working for them. Do not alienate those you work with and they will undoubtedly pay off your kindness in spades through recommendations, advice and genuine friendship.
Apps and Software
For anybody running Mac OS X, Perian is a must-have. It provides QuickTime support for a number of essential video codecs that don't come standard such as Flash and WMV. And it's free.
Combined Community Codec Pack
As a Windows alternative to Perian, there is the Combined Community Codec Pack (CCCP) which also provides supports for a bunch of non-native video codecs for Windows users. CCCP is also free.
VideoLAN (VLC)
VLC is the most versatile media player I know of. With Perian installed, Quicktime can handle most video formats/codecs, but you'll occasionally encounter some weird file type and be thankful you have VLC to play it.
AJA DataRate Calculator
The AJA DataRate Calculator is exactly what its name suggests — a program that helps you figure out data rates, consumption, and storage needs for your digital cinema workflow. The desktop version works the same as the iOS counterpart, but is good to have anyway just in case.
REDCINE-X
RED software has always been a necessary evil for me, but if you plan on working with RED footage at all — even as a camera assistant — REDCINE-X is required to properly check the integrity of your R3D files. The program does more, of course, and I suggest you read Ryan Koo's tutorial on color grading with REDCINE-Xas a start.
DaVinci Resolve Lite
For a more robust color grading, there is DaVinci Resolve. Or if you're not privy to a $995 price-tag, there's DaVinci Resolve Lite — a similarly powerful free version of Black Magic Design's software. Just recently they've lifted a lot of restrictions on what the Lite version is capable of which makes it an even more wonderful program for extremely cheap.
Automatic Duck
Transporting cuts, meta-data, and other editing info across programs has always been fickle. Even XML import/export can be tricky depending on the program. Automatic Duck has long provided solutions for editors looking to transfer between Final Cut Pro 7 and various other programs — now they're giving the plug-ins away for free. For how long is uncertain, so grab them now while you still can!
FCS Remover
Completely clean removal of Mac OS X programs has always required a third-party solution. But even those can be unreliable when it comes to first-party software. FCS Remover is the best tool for uninstalling or repairing Final Cut system files. I even used it to remove only the serial number so I could input a different one instead.
ShotPut Pro
I've worked with and heard from tons of people who swear by ShotPut Pro, a program that transfers your footage to hard drives and performs checksums on it. At $99 it's no impulse buy, but the price tag might be minimal compared to the excruciating pain of losing an entire day's worth of footage.
R3D Data Manager
R3D Data Manager works much in the same way as ShotPut Pro, but specializes in RED camera footage.From my review on it: "For the DIT and data loaders out there, the program is good to have in your arsenal, especially if you can justify the cost against your earnings. But if you're tight on a budget and could use the money elsewhere in your production, put it there."
Al3xa Data Manager
Having never personally used Al3xa Data Manager, I can't be certain, but I'm going to assume it operates very similarly to R3D Data Manager. In that case, my opinion remains the same: if you can afford it and are willing to pay for the peace of mind it provides, then get it.
ARRI Alexa Camera Simulator
The ARRI Alexa Camera Simulator might be the coolest thing on this list. It allows you to mess with the menus, buttons, and settings of the Alexa as if you had one in front of you. It looks beautiful on a computer, but is best used on an iPad and is perfect to practice with when you're about to embark on a film shooting Alexa.
DSLR Camera Simulator
Knowing the basics of cinematography and the mechanics of a camera is crucial if you crew near the lens. The DSLR Camera Simulator gives you an environment to test out shutter speeds, f-stops, ISO, and other settings to see how the image changes without having to pony up the money to buy a camera yourself. It's also just fun to play with when you're bored!
Kodak Interactive Lighting Demonstrations
Some of the most useful knowledge I've gleaned on set has come from watching others light. With 360-degree images, Kodak gives us a glimpse of how professional cinematographers are lighting actual scenes. The images are even labeled with the type of lights used and the footcandles the subjects read at.
Video Storage Calculator
Nothing fancy here, just another data/storage calculator for digital systems. Except that this particular calculator is a web-app so it can be accessed from any device connected to the web without having to download anything.
Power Load Calculator
Another web-app, Power Load Calculator is geared towards juicers and best-boys who need help crunching the numbers on how many amps, watts, and lights they can run on a circuit.
Sunrise/Sunset
We've all had those shoot days where the call-time said one thing, but you knew the real shooting time was as long as the sun stayed in the sky. Sunrise/Sunset is a nifty web-app that tells you exactly when you can expect the first AD to start getting on your ass to roll camera (and when they'll call wrap, too).
Film Rate Calculator
Celluloid is still running through the cameras of many sets leaving 2nd AC's to figure out how many feet have run through the gate. As a web-app, the Film Rate Calculator is convenient and simple. No frills and no hassle.
Useful Cinematography iPhone Apps
Over 500,000 different apps have been downloaded more than 18 billion times in Apple's iPhone/iPad App Store. Here is a series of posts I wrote with the best and most useful cinematography apps. Even if you think you have all the apps you could need on your iPhone, you may find one or two here that makes life on set easier, so check them out.
Downloads
DSLR Cinematography Guide
The DSLR Cinematography Guide is one reason Ryan Koo's NoFilmSchool is a go-to filmmaking resource. And for good reason: the massively informative guide is not only free, but available online or as a beautifully designed PDF.
Technicolor CineStyle
The default look profiles for Canon DSLR's aren't the best — they're over-saturated, high-contrast, and give humans a pink glow. But once you install Technicolor's CineStyle look profile, you're able to shoot a flatter image which gives you more flexibility to color correct in post-production. A must-download for Canon DSLR owners.
Magic Lantern DSLR Firmware
Though I have never tampered with the firmware of my own Canon T3i, Magic Lantern — an alternative firmware for DSLRs — expands the functionality of your camera way beyond what it ships out of the factory with. Messing with firmware for electronics is never a sure thing, however, so proceed with caution.
O'Connor Labs
Over at the "labs" website of O'Connor — famous for their camera support heads – you can download diagrams, schematics, and other technical information about cameras and camera accessories. Not everything there is essential knowledge, but a lot of it is good information for camera assistants to at least be aware of.
Kodak Film Packaging Components Diagram (PDF Link)
I absolutely love this little PDF document Kodak threw together and put on their website. In very simple graphics it explains how to read a film can, the difference in film formats, and info about perfs, cores, and winding. If you're looking to start loading film (or get better at it), then print this out and sleep with it under your pillow.
David Elkins' Film Magazine Threading Diagrams
Another great resource for loaders are the threading diagrams David Elkins makes available on his website. Just about every major film camera is up there with pictures of threading, feed, and take-up.
Panavision Technical References
There are too many references Panavision offers for me to pick any one to list it here. From manuals and quick start guides to charts to reports on such things as "The Art of Light," Panavision provides it all. It's a list about as comprehensive as the one you're reading right now.
Kodak Tools for Students & Educators
Technically we're all "students" in the film industry. To say otherwise would be ignorant. But that's beside the point. If you're looking to get a basic overview of color, cinematography, and filmmaking, then this is your one stop shop. Likewise if you are trying to teach or mentor about the subject, Kodak's got you covered too.
RED One Camera Reports
When I was doing prep-work as 1st AC on a RED shoot, I went ahead and created RED specific camera reports from a variety of different types of camera reports I had seen. The result was a template that enabled easy marking of traditional notes (lens, f-stop, etc.) as well as RED-specific meta-data.
Red One Pocket Guide
The RED One Pocket Guide is a downloadable PDF designed to put the most important information into your pocket for quick and easy reference so you can work faster and better with the RED One digital cinema camera. Created by yours truly, it really is useful and valuable to have on set. It's even available in a mobile format.
Red Epic Pocket Guide
The RED Epic Pocket Guide is an essential roadmap for those who want to get past the burden of the technology and get straight to making great films. Whether you work at a rental house and slip the guide in your Epic packages for clients or are a film school student who wants to learn more about professional digital cinema, the RED Epic Pocket Guide helps you understand the camera so you are comfortable with it on set.
ARRI Alexa Pocket Guide
When I released this pocket guide for ARRI Alexa, it was downloaded over 1,000 times in 24 hours! People loved it. Like the two RED guides mentioned above, the ARRI Alexa Pocket Guide is a downloadable PDF designed to help you operate the Alexa with ease.
ARRI Alexa Pocket Guide (from ARRI – PDF Link)
Unbeknownst to me until I made my own, ARRI Group CSC already had their own ARRI Alexa Pocket Guide. However, mine and theirs are quite different. Whereas mine fits on one page, theirs is a flip-book of multiple pages. It is still insanely valuable, however, and I suggest Alexa users download a copy immediately.
ARRI Look Creator for Alexa
One of the major features ARRI recently released for the Alexa is the ability to create looks on your computer and apply them to the camera during shooting. This allows cinematographers to deliver a closer-to-finished image to the editor before settling in with a colorist to hammer it out. It's also great for shutting up nosy producers or crew who might ask, "Why's this look so flat?" when staring at a monitor on set.
Work Forms and Finances
David Elkins' Production Forms
Having the right paperwork is half the battle of staying organized in the camera department. Deal memos, equipment checklists, camera reports, and even film can labels — David Elkins provides a plethora of amazing forms for you to use and exploit.
Romancing the Day Rate
One question I get asked quite a bit is, "What's a decent day rate for a [crew position fusion_global=»2089″]?" The answer is almost always circumstantial and dependent on a number of factors including budget, position, and your experience. These results from a day-rate survey a few years ago, however, might give you a good starting point for what's fair.
UK Film Crew Day Rates (2009 – PDF Link)
Here is another day-rate survey, but for the UK market. Using these numbers, pick something that seems fair and adjust accordingly to what producers are willing to shell out.
Box/Kit/Equipment Rental Inventory Form
How I wish I got to use this particular form more. I am rarely given an equipment rental these days, but when you are, it's best to itemize what you are bringing to the production both for their records and for yours.
Tax Tips for Filmmakers
Paul Harrill, the author of Self-Reliant film, was a professor of mine in college, so I was lucky enough to hear his tax tips for filmmakers in person. I can tell you confidently they are sound and wise approaches to dealing with finances — something few filmmakers and freelancers think about until they're knee deep in it.
Invoice Templates
Money won't come to you if you don't invoice and request for it. Having an invoice template that's easy to fill out makes you more agile to respond to your invoicing needs. It seems silly, but there are times you will procrastinate to send for money — trust me, I know.
Freshbooks
If you want an even easier way to invoice, check out Freshbooks. They allow you to send traditional mail or e-mail invoices and even give the person your invoicing the option to pay instantly via PayPal. While 3 clients/month is free, $20/month is the cost to have up to 25 different clients — but if you're really sending that many invoices, the cost will justify itself.
Mint.com
Mint.com is a personal finance tracking application. You can access it on your computer or on their various mobile apps. I just started using it a month or so ago and love it. It consolidates all of my accounts into one monthly sum, organizes my expenses into categories, and lets me budget money for the future. Part of the struggle of freelancing is being your own accountant and Mint.com is a big help in that regard.
Resume Advice from The Anonymous PA
Originally this section was going to be "Resume Templates," but Googling around churned up only awful looking resumes. So instead of looking for how job sites think you should craft your resume, take advice directly from someone working within a production office who knows what works and what doesn't.
Forms and Paperwork from Dependent Films
A comprehensive list of filmmaking paperwork. The titles speak for themselves — storyboard templates, continuity logs. They may not all be useful for those in the camera department, but for those times when you put on your producing hat, they may come in handy.
Tools and Gear
Amazon
OK, so Amazon isn't strictly a filmmaking gear seller. And it doesn't always have the specific items you want. But it does have some of the best prices and fastest shipping. Plus, if you buy from this link above, a small portion of your purchase helps pay for the hosting and other expenses of The Black and Blue!
Adorama Camera
I've had great experiences with Adorama Camera in the past few years when ordering tiny items like step-up rings or lens tissue. They offer a wide selection of gear at generally low prices and sometimes the cheapest. If you're shopping for the best bargains, check Adorama before you go ahead with your purchase.
Barbizon Lighting
Located a stone's throw from me in Washington D.C., Barbizon is one of the largest retailers of expendables and other film gear on the East coast. You won't get FilmTools pricing here — as I've demonstrated before — but you will get the same stuff at a reasonable cost without having to ship cross-country.
The Rag Place
This one's for the grips: Hollywood's Premiere Source for Motion Picture Fabrics. The Rag Place sells diffusion, crates, flags, nets, and whatever else you might use to cut, shape, and block light.
Cam Cushions
When you spend all day pressing your eye onto a camera's viewfinder, you're not exactly living in the lap of luxury. It's easy for the viewfinder to become sweaty, dirty, and possibly spread an eye disease. That's why you want to cover it with a special type of eye cushion called an eyepiece chamois.
Storage Review
Hard drives are quickly becoming the film negatives of our movies. That's a scary thought to many because, well, hard drives can be unreliable and fail. Storage Review helps to curb some of those fears at least a little bit by informing you of the most dependable hard drives on the market.
DIY Projects for Camera Assistants
What are you doing this weekend? Whatever it is, I bet you have time for one of these DIY projects. Do-it-yourself isn't always about pinching pennies and saving a few bucks, sometimes it's about making good use of your free time and building a custom tool.
Pelican Cases
Like them or not, Pelican Cases are a staple of film gear. Rental houses all over the world take advantage of their sturdy toughness. Whether you've got your own camera you rent out or you want an empty case for emergencies, Pelican provides a light-weight solution.
Anvil Cases
The other major casemaker is Anvil Cases. For lenses, I love these bad boys. Anvil Cases look and feel like they could survive a Drone attack. They're even tougher than Pelican Cases. The price for that durability, however, is weight — they're incredibly heavy.
CineGear Expo
Once a year in Los Angeles and again in New York, there is a magical holiday for cinematographers, camera assistants, and filmmakers obsessed with film equipment: CineGear Expo. All the major manufacturers come out to set up booths and show off new light boxes, follow focus', or handheld rigs — and more, of course.
Community
Friends of the ASC
Friends of the ASC is a program started by the American Society of Cinematographers (ASC) to create an atmosphere of mentorship between experienced cinematographers and those who want to learn the craft. It costs money ($100) but you get exclusive access to online content, an ASC mag subscription, and invitations to special events.
Reddit
As a place to find cool articles, Reddit is top-notch, but where the site truly shines is its sense of community amongst its users. The site is divided into "sub-reddits," which are mini-communities focused on specific topics. Subreddits like /r/filmmakers, /r/wearethefilmmakers, and /r/filmmaking are good places to interact with other film fanatics.
Google+ Film Festival
Adam Cohen has been spearheading an active filmmaking community on Google's social network, Google Plus. His efforts are culminating in the Unofficial Google+ Film Festival which you are welcome to participate in. Also circle up with Adam to get info on Hangouts with others in the film community.
The DV Info Net Forum
From P2 to DSLR, NLE's and VFX, the DV Info Net Forum has all your acronyms covered when it comes to community discussion. It's lively and thriving, which is rare for some of the older forums.
Other Crew
By far the greatest resource that is available to working film professionals is their colleagues and other crew. Crew have the best advice, the greatest techniques, and all sorts of secrets that they'll reveal, especially if you're working for them. Do not alienate those you work with and they will undoubtedly pay off your kindness in spades through recommendations, advice and genuine friendship. I ended the last list with this resource and I end this one with it too because I truly believe in the value of people in the film industry.
This list is separated into sections which can be accessed quickly below:
YouTube Channels
Shanks FX
It was this video of steel wool being turned into a warp engine that caught my attention on Joey Shanks' practical effects YouTube channel. Since then I've subscribed and enjoyed each video covering a new, original way to perform special effects practically.
Indy Mogul
Widely acknowledged as one of the best YouTube channels for filmmakers, Indy Mogul "is the first network for the YouTube generation of independent filmmakers. We focus on DIY effects, filmmaking tips, and showcasing creative work." Plus, it's entertaining.
Illusions and Science Brusspup
Optical illusions and weird science tricks may not obviously fit within the realm of filmmaking, but anything that inspires ideas creation belongs in the filmmakers' toolkit. Like this vortex cannon.
Frugal Filmmaker
If the Frugal Filmmaker finds financing from fifty thrifty farmers, does he make a YouTube video about it? Probably. With 137 videos and over 2.6 million views, our buddy Scott the "Frugal Filmmaker" (website listed #5 above) is prolific, informative, and generous with his knowledge.
Pimp Your Production
Ryan Connolly hosts this tongue-in-cheek series produced by Kessler U about filmmaking gear. Longtime readers will know I'm not a big proponent of gear over craft, but even I have to acknowledge that being capable with tools enables you to pursue your craft.
freddiew & freddiew2
Combined, these two channels will feed your thirst for nerdy shorts and "how did they do that?" explanations. The first channel contains short films made by Freddie W. and the second channel is a bit of a "B-Sides" channel with extras, bonus scenes, and behind-the-scenes videos. It's really fun to see the effort put into these digestible YouTube shorts.
CorridorDigital & samandniko
Much like freddiew, the guys behind Corridor Digital make YouTube shorts and then show you how they did it. Or at least, show you what it was like making it. And just like above, the first link is the channel with the films while the second link is the "behind-the-scenes" vids.
Recognize this? That's because I listed in on last year's 100 resources. But since we're talking about YouTube channels — and since this one is so awesome — I have to list it again. Seriously. You rarely get access to somebody who is working on the level Steve Johnson is. It's worth listing twice because every video is worth watching twice.
NextWaveDV
Tony Reale's NextWaveDV is a website I've mentioned before, but his YouTube channel deserves its own mention because of the depth to it. What I enjoy about NextWaveDV's YouTube efforts is the multiple types of shows they do — from lighting tutorials to what to wear on set. There's still a singular focus on filmmaking, but Tony's not afraid to explore fringe topics as well.
Quick FX
Quick FX is all about "Filmmaking Tutorials, DIY Builds, Props, DSLR Stuff, Short Films and MORE! Fast, Fun, Filmmaking FX!" How can you not subscribe once you see their banner contains a dinosaur with a machine gun? Consider me a viewer.
kogonada on Vimeo
Not every resource for filmmakers is about how to make films. This Vimeo user is the perfect example. He does cool compilations, usually exploring a signature of a director, that makes you look at film in a whole new way. And that is often more powerful than even the best DSLR tip. Just check out this Stanley Kubrick cut.
Podcasts
DIY Filmmaking Podcast
This podcast may be old and only 12 episodes long, but that doesn't mean it can't educate and inform. The DIY Filmmaking podcast is just what it sounds like: tips and tutorials on making movies by rolling up your sleeves.
Groovy Guide to Careers in Filmmaking
Executive Producer Brent Altomare covers film crew jobs that he finds his students know nothing about. Gigs like 1st AD, animal trainer, colorist, etc. I love that Brent is talks about more than just directing and producing in this new podcast.
Filmmaking Stuff
Consider this podcast a filmmaking blog in audio form. Jason Brubaker covers topics like "How to Fail as a Filmmaker" and "Stop Talking and Make Your Movie," tough talk, but needed at times.
American Film Institute (AFI) Podcast
Interviews, screenings, and Q&A's from top notch directors (Brad Bird, Ron Howard, Ben Affleck) from one of the most respected film institutions in the country. What more do you want?
Double Down Film Show
"The Double Down Film Show is an hour long experience of "real talk" about what it takes to get your project from script to screen."
Baz Luhrmann: Set to Screen
Ignore for a bit your opinion of Baz Luhrmann's films and you might be open to this revealing podcast about filmmaking. While his movies aren't always critical smashes, the man does operate at a level in Hollywood most of us would kill to get near. So, you know, his advice might be worth something…
Film Method by Cindy Freeman
After 99 episodes, Cindy Freeman finally said goodbye to the Film Method podcast — leaving behind an expansive archive of filmmaking knowledge and expertise. Plan accordingly to get through it all.
Digital Filmmaker's Podcast by Moviola
This podcast is still active and hosted by Moviola weekly. It features conversations that cover the gamut of the digital filmmaking process: from pre-pro to post; storyboarding to workflow.
Red Giant TV Podcast
Red Giant makes premiere tools for post-production and this podcast teaches you how to use them to their full potential. That may sound self-serving, but considering Red Giant's products are often the standard, it's more helpful than anything.
2ReelGuys by Larry Jordan
You have to listen when there's a description like this: "Dedicated to the creative process of visual storytelling, 2 Reel Guys shows that telling a good story doesn't require a lot of money – a lot of gear – or a lot of people. Mainly, you just need the knowledge of how to shape the story into something other people want to watch." Amen.
Cinematography Web Apps
RED Cinephotography Tools
From RED Digital Cinema, the company behind the Epic and Scarlet, this series of "Cinephotography" tools contains a crop factor, recording time, flicker free, and depth of field calculator. Best used with RED cameras as you'll be getting the info straight from the source.
SRNavi
This web-app is designed and hosted by Sony for calculating record times and other data about their SR series of memory cards used most notably with the Sony F65 camera.
ARRI Alexa Toolkit
ARRI is ahead of everyone when it comes to equipping their customers and users with tools for their cameras. This link has all of them in one place: Frame Line Composer, Camera Simulator, Pocket Guide Webapp, Look Creator, ARRIRAW Converter, Meta Extract, and the LUT Generator.
ARRI Alexa Camera Simulator
As the first company to make a menu simulator, ARRI got it right. This was an invaluable tool for me before I worked with the ARRI Alexa. It may seem silly to play with a menu to a non-existent object, but knowing how to move your way through a camera can help you save precious seconds on set.
Canon C300 Menu Simulator
This menu simulator for the C300 gives you that extra edge to learn the camera before you're on set — which, given the complexity of this particular menu, is extremely useful.
Canon C300 Accessory Configurator
Building a camera package — whether you're an AC or a DP — can be tough without holding the camera and its accessories in your hand. At least with this virtual builder, you can get an idea for the physical size of the rig and the limitations it could potentially pose.
DSLR Camera Simulator
Though this DSLR simulator aims to teach you about still photography, it's an easy way to learn about the relationship between shutter speed, aperture, and ISO — among other settings. Cinematography beginners should dive into this and start playing around.
Phantom Camera Recording Time Calculator
When working with super slow motion (and super high frame rates), you can get slowed down in the math required to get the shot you want. After all, off the top of your head, how much memory do you need for a 2.5 second shot at 1480 fps with a Phantom Miro M320S? With this Abel Cine recording time calculator, you can quickly find you need all 12 gigs.
Kodak Color Negative Film Comparison Tool
You could call this tool a fancy spec sheet, but that would undermine its genuine usefulness. After all, comparing specs of film stocks can help guide you in the right direction. Digital cinema filmmakers need not apply for this one.
Kodak Interactive Lighting Demonstrations
Take a "virtual tour" (remember those?) of a lit scene and see where the actors are, where the lights are, and how all of that plays together to create the image the audience sees on screen.
DSLR Picture Profiles/Presets
Abel Cine Scene Files
Scene files are useful for dialing in the type of image you want on set, but people don't always use them because they take a long time to set up, tweak, and perfect. Luckily, Abel Cine has done a lot of legwork and provided different types of scene files for different cameras all for free.
Marvel Cine Picture Style
The last commercial I worked on with a DSLR, the cinematographer had me install this picture style along with Technicolor's CineStyle. Surprisingly, he preferred this picture style created by Marvel's Film Production. Even if you think you're in love with CineStyle, at least give this a shot.
Cinema Picture Style
In the name of options, here are several other Canon EOS Picture Styles. Again, I urge you to look at them yourself and find one that suits your preferences.
Jorgen Escher Flat Picture Profile
Another Canon Picture Style created by a man named Jorgen Escher, who "devised and tested using the Canon 5DmkII, a MacBeth colour card, two different calibrated light sources (3200k & 5600k soft floods), Adobe Color, Adobe Photoshop  and a few software tools I have developed myself."
Flaat Nikon Picture Controls
And not to leave all you Nikon lovers out in the cold, here's a flat picture control for your Nikon DSLRs. There's not a lot of love out their for Nikon DSLRs as video cameras, but they are slowly grabbing some share of the market — hopefully more picture controls will appear as that happens.
Used Gear
Keh Camera
Keh Camera is one of the most trusted gear exchanges on the web. It has a thriving marketplace — necessary for those who shop used often — and a good reputation. I've never bought from here personally, but I have heard good things.
Abel Cine Used Equipment
As one of the larger rental houses/gear sales places on the east coast, I'm positive Abel Cine gets its fair share of refurbished, used, or plain run-down gear. That's good news for you, then, that they put it on sale. The best part about most film gear is that it will last a long time when taken care of by a company like Abel Cine.
B& H Photo Video Used Gear
Don't tell cross-town rival B&H that I listed them after Abel Cine, but they also have a good shop of used gear. Though Abel Cine came first, you couldn't go wrong with either company — look for who has what you need since finding the perfect piece of used equipment can be fleeting.
BorrowLenses
Dealing with a rental house usually means going local, but if you don't have a strong film market in your town, finding the right gear can be tough. In comes Borrowlenses to save the day: they'll ship rented gear to you. And they also buy/sell used gear.
Adorama Exchange
What I like about Adorama's gear exchange is that you can sell your stuff back to them for cash. eBay doesn't always fetch a fair price and, frankly, some of us don't have the time nor energy to host a killer auction. So go to Adorama, sell your stuff, and buy something else. You may not get the most bang for your buck, but you'll make up for it in convenience.
Cinematography.com Cine Marketplace
If you're looking for a more personal transaction (honestly, one-to-one sales are where you get the best deals), Cinematography.com has a section of their forum for finding, trading, buying, and selling equipment. Plus, as a forum poster, I can vouch that those who tend to these boards are legitimate industry crew.
Books
Making Movies by Sidney Lumet
12 Angry Men, Dog Day Afternoon, Network… those are just a few of the films on Sidney Lumet's rap sheet. So this, his definitive work on making movies, is well worth the read to glean whatever insight you can from a master of cinema.
Hitchcock/Truffaut by Francois Truffaut
Legendary filmmaker Alfred Hitchcock sits down with French new wave filmmaker Francois Truffaut to record a series of conversations in which they talk about movies and film production. A wonderful mix of film history, criticism, theory and application of principles from two masters of the art form.
Set Lighting Technician's Handbook by Harry Box
So maybe you want to work below the line, but you don't want to be a grip and you don't want to be an AC. Do you like bright things? Plugging stingers into outlets? There's much more to a juicer's job than just that, which is why you'll want to grab this book to brush up before you ever put on gloves.
The Five C's of Cinematography by Joseph Mascelli
What are the five C's of cinematography? Camera angles, continuity, cutting, close-ups, and composition. Simple, right? Until you realize the infinite possibilities in which they can be combined. That's why there's a whole book about it — one of the best cinematography books, ever.
The Filmmaker's Handbook (2013 Edition)
In the original 100 Resources post, I mentioned this book "provides a basis of knowledge that is practical for anyone within the world of film." That's still true and, with the new 2013 edition, there's even more focus on the ever expanding digital cinema market.
Film Lighting: Talks with Hollywood's Cinematographers and Gaffers by Kris Malkiewicz
On one of the first feature films I worked on, the director of photography lent me this book to read. The result was a grueling 12 hours on set the next day as I had stayed up reading so much of this wonderful book the night before. I was so drawn to the real conversations, the practical advice, and the connection with actual crew.
Directing: Film Techniques and Aesthetics by Michael Rabiger
I'll admit: this book makes the list because a professor assigned it to me in college. But it's one of the few books I kept from school and that still has a place on my shelf. It's thick, it's comprehensive, and it's a solid mix of practical reality and inspiring vision.
Film Production Technique: Creating the Accomplished Image by Bruce Mamer
Another textbook assigned to me in school, the reason I kept this one is for the sole fact that it actually talked about camera assisting. It was the first book I ever read on filmmaking that didn't brush over "crew" as if one broad description covers every job that isn't directing or producing. It's also an easy read for those looking to make the jump from intermediate to advanced.
The Futurist: The Life and Films of James Cameron by Rebecca Keegan
Say what you want about James Cameron and his films, but his determination and sheer guts to shoot movies made me admire the man even more. He also has made a few of the highest grossing movies of all time so the pedigree is there too. The journey Cameron took to survive — and later thrive — in the film industry will immediately inspire you to push yourself harder.
Heads On and We Shoot: The Making of Where the Wild Things Are
Director Spike Jonze has always been a favorite filmmaker of mine. Whether or not you found Where the Wild Things Are to be an enjoyable movie, reading and seeing the incredible process it took them to make the film makes you realize how hard everybody in this industry works. As Jonze said, "when you make movies, you totally lose touch with reality."
Acting in Film: An Actor's Take on Movie Making by Michael Caine
Michael Caine is already an accomplished actor. He could, if he wanted, sit back and let the paychecks roll in. Instead he's incredibly prolific, both in appearing in films and spreading his knowledge of the film industry. And it's hard not to listen when he talks.
In the Blink of an Eye by Walter Murch
This book, written by the "Yoda" of editing, Walter Murch, doesn't have much to do with L-Cuts or Eyeline Matches, but instead Murch's musings on why we are drawn to films and how editing brings us deeper into the rabbit hole. The wisdom, though abstract, is fascinating and you will never look at editing — or filmmaking — the same way once you read it.
BONUS:
The Black and Blue
I felt it was too tacky to include my own site on the 100 resources itself, but I hope and want it to be a valuable source for camera assistants and cinematographers. My own mission when creating the site was to fill what I thought was an empty niche of information about camera assisting on the web. Sure, info was available, but it almost always was buried in forums and was not as easily accessible as it should be. Here's hoping that I am well on my way to that mission and this post is a step in that direction.
Dolor sit amet consectetur adipiscing elit sed con eiusmod tempor incididunt labore etys dolore magna aliqua. Quis ipsum suspendisse ultrices gravida risus ipsum dolore commodo viverra maecenas.